Weet je, spelen is gewoon leuk! Het liefst speel ik dan ook twee of drie keer per week bij mijn vriendjes of zij natuurlijk bij mij.
Vandaag ga ik bij Kasper spelen, Juan Philippe komt ook. Hij zat vroeger ook bij ons in de klas. Cato, de zus van Kasper was elders spelen en Hugo, hun broertje, speelt lekker mee. Een super leuke dag weer, mooi vastgelegd door Simon, de papa van Kasper.
Auto's en karretjes, dat is ons ding.
Maar dat kan groter!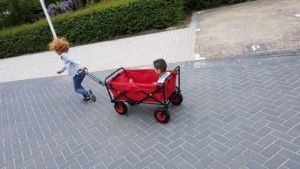 Mmmmm, dat kan vast nog groter!
Yahoo, dat is het! Groot en bad-ass. Daar is onze car weer, dat is lang geleden!
Een middagje fun it is!