Juf Anneke beloofde ons eens te helpen met klimmen in de klimmuur, ze is dus ook klim-juf. Wij gaan daar natuurlijk graag op in, maar niet zonder te oefenen.
En wat blijkt? Wij zijn nu al natuurtalenten…
Ok, ok, ik geef toe, het leek eerst niet zo leuk om naar huis te gaan. Liever ging ik naar Kasper om te spelen.
Maar helaas kon hij niet en moest ik met de dames mee naar huis (Liese komt spelen).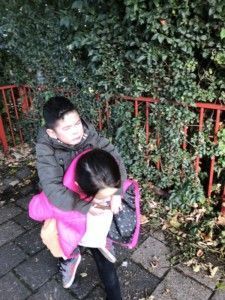 Ach… we komen er wel overheen.
Let's begin with chilling together in the spiderweb-swing.
Romantisch he?
Blij dat ik weer vrolijk ben!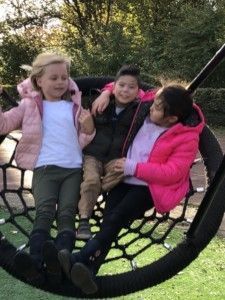 Terug naar het klimmen… Eerst leg ik de stappen even uit en daarna laten we zien hoe makkelijk het eigenlijk is.
Zorg dat je met beide handen iets vast pakt.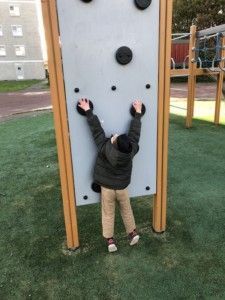 Probeer iets te zoeken waar je je voeten op kan zetten.
Trek met je handen, duw met je voeten.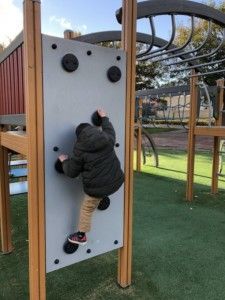 Mochten je voeten en een hand losschieten, niet bang zijn, gewoon vasthouden met je andere hand.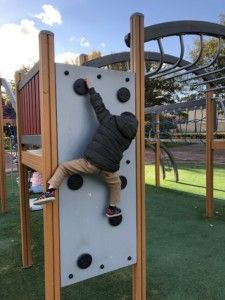 Dan weer de combinatie voeten en handen…
Hop er over heen en…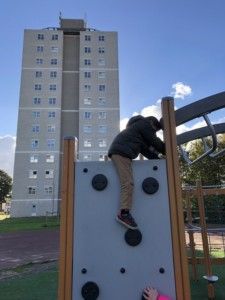 Tadaaaa! Zus, nu jij.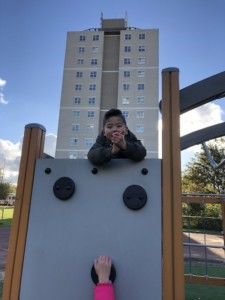 En dan nu ik: